"名誉教授 伊藤 滋 先生"
伊藤滋先生は1978年4月に東京理科大学理工学部工業化学科に助手として着任されました。
その後、1999年4月には教授に昇任され、2014年3月末をもって退職されました。
その間、化学気相堆積法、高圧力化学、フェライト、窒化物をキーワードに無機化学・無機材料科学の分野で大きく貢献されました。
長年にわたり東京理科大学での教育・研究の発展に尽力され、多くの功績を挙げられたことから、2016年11月10日に東京理科大学より名誉教授の称号が授与されました。
このサイトでは、2014年1月25日に実施された最終講義「結局"結晶成長"だったんだな」、および2014年6月7日に開催された「伊藤先生を囲む会」での写真を掲載いたします。
-----
"Professor Emeritus Shigeru Ito"
Dr. Shigeru Ito joined the Department of Industrial Chemistry, Faculty of Science and Technology, Tokyo University of Science as research associate in April 1978.
He was later promoted to Professor in April 1999 and retired at the end of March 2014.
During that time, he made significant contributions to the field of inorganic chemistry and inorganic materials science with keywords such as chemical vapor deposition, high-pressure chemistry, ferrites, and nitrides.
For his many years of dedication to the development of education and research at the Tokyo University of Science and his many accomplishments, the Tokyo University of Science conferred the title of Professor Emeritus on him on November 10, 2016.
This website features photos from his final lecture on January 25, 2014, entitled "It was 'crystal growth' after all," as well as from the appreciation party held on June 7, 2014.
-----
【伊藤先生最終講義 / Final Lecture】
2014年1月25日 / Jan. 25th 2014
於:野田キャンパス 12号館 1211教室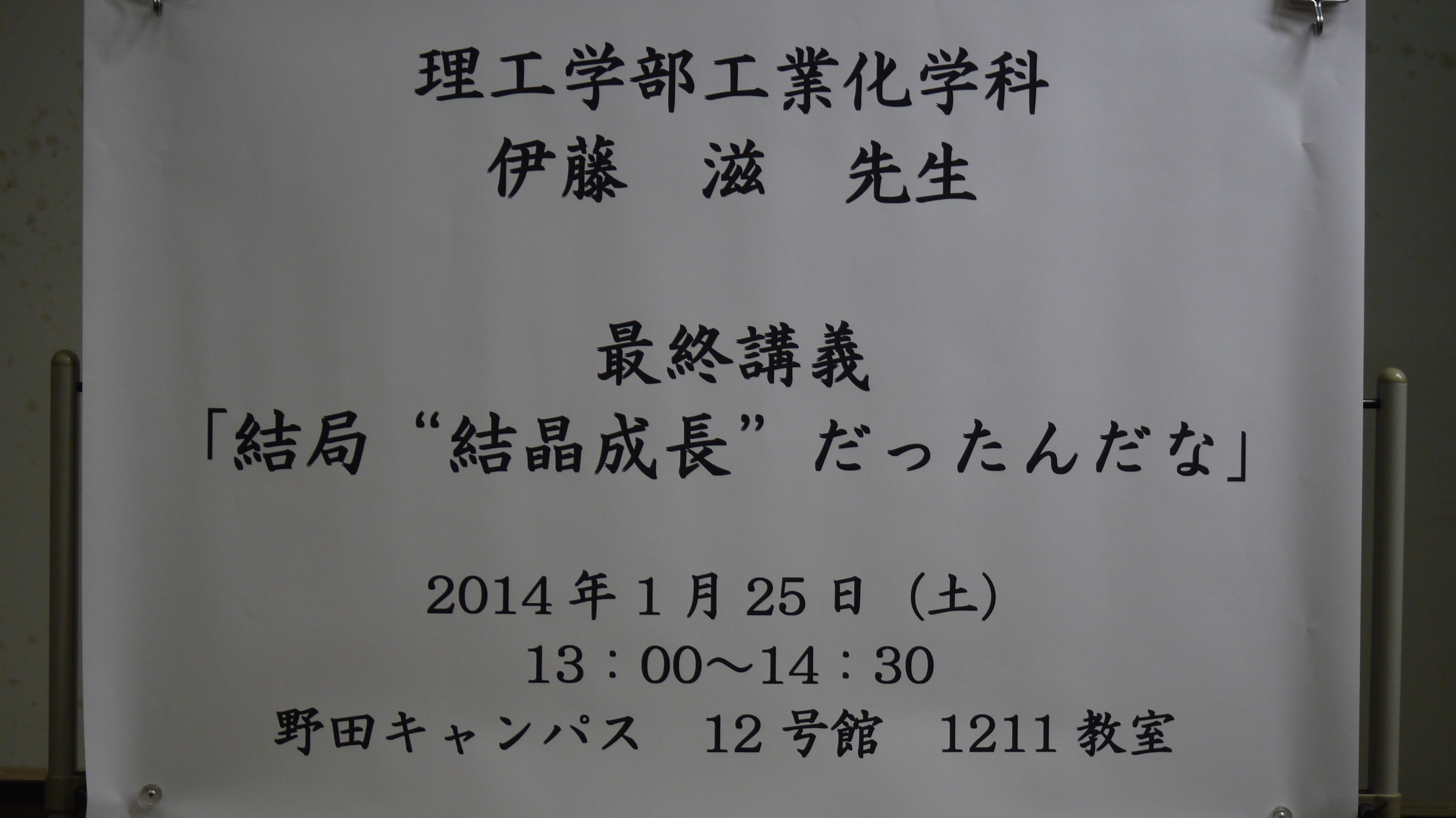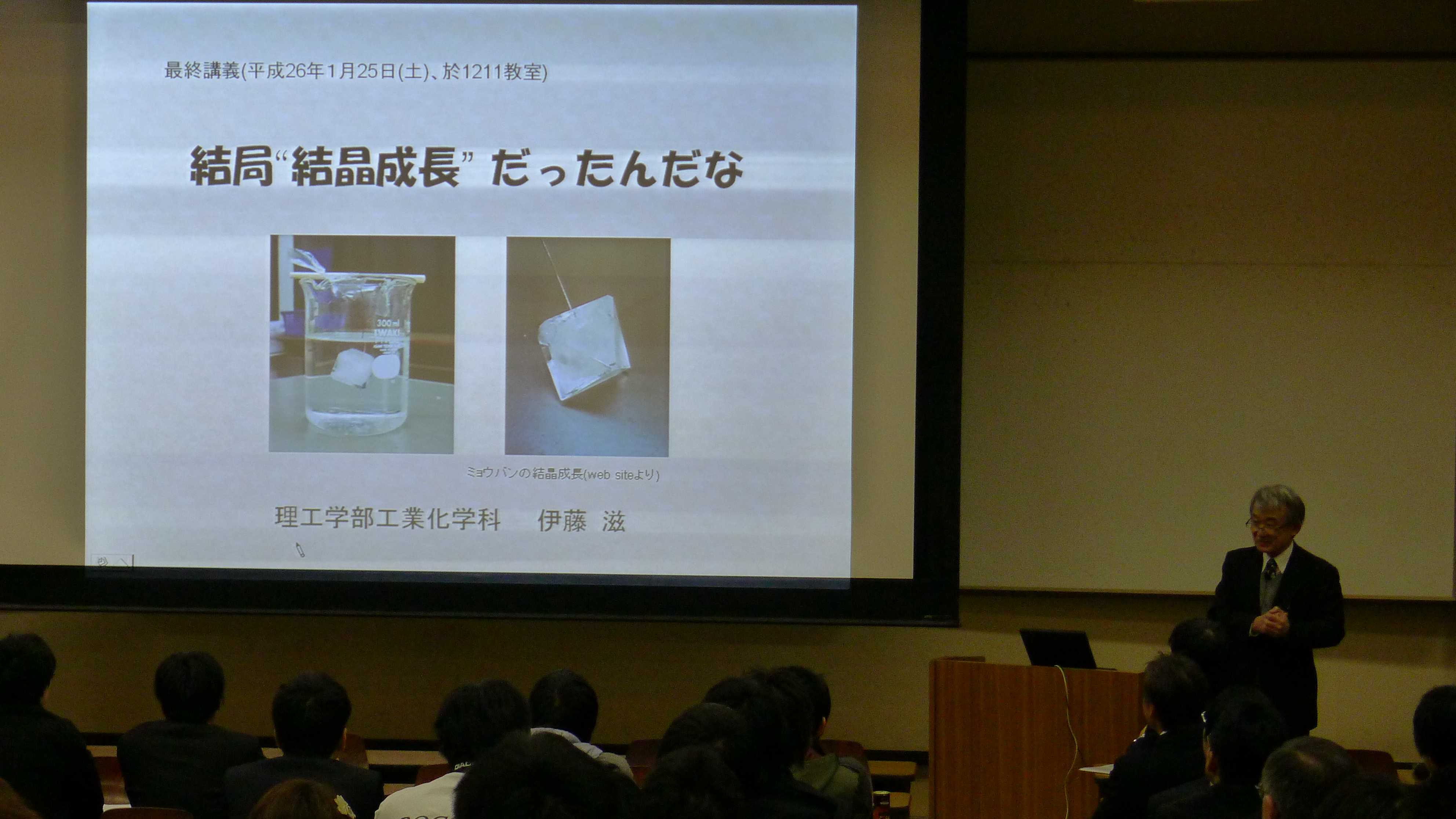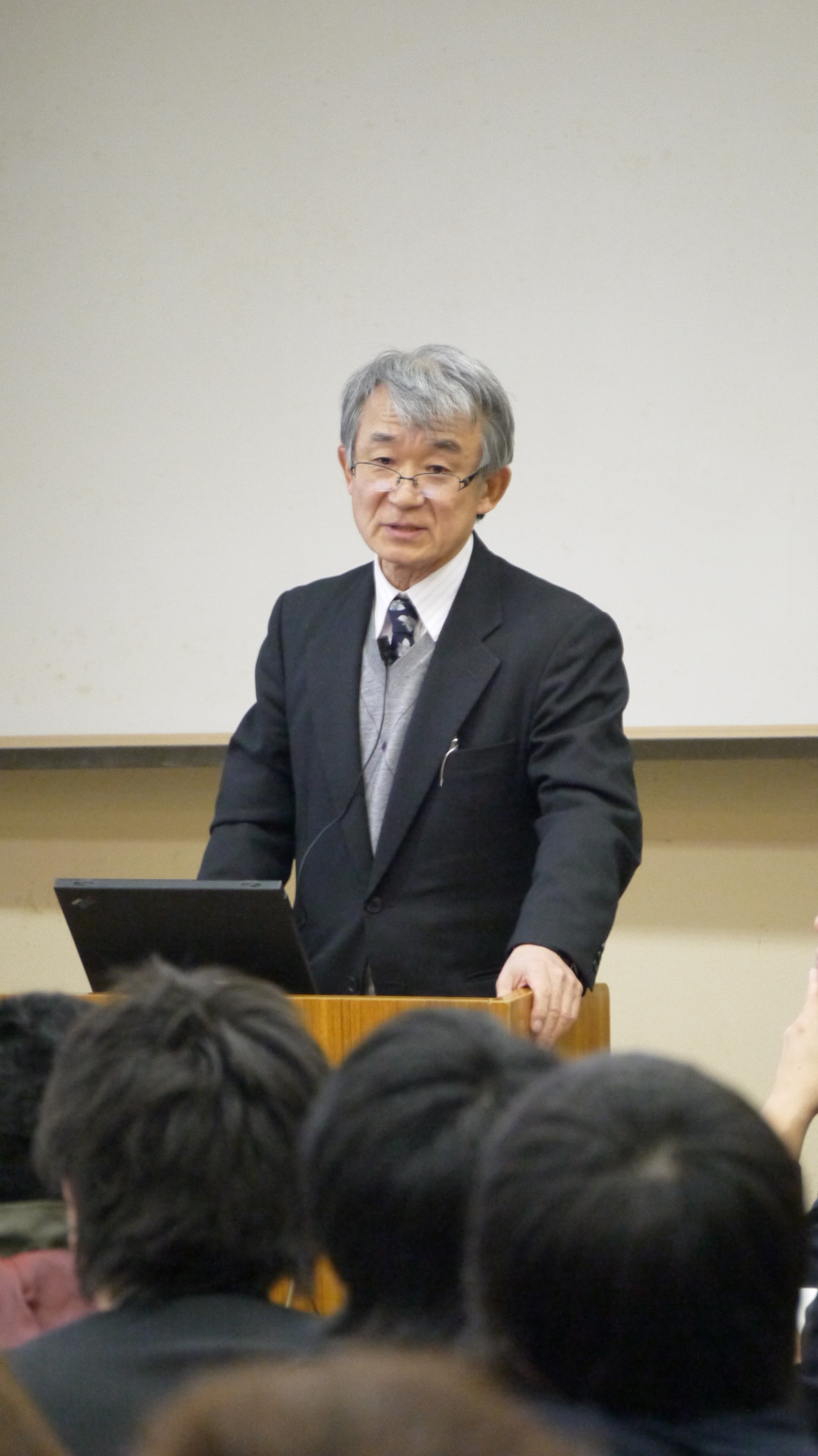 【伊藤先生を囲む会】
2014年6月7日
於:野田キャンパス カナル会館